First of all welcome to Naruto RPG Hope you like that site and we hope you stay with us until we become old and grey.

Rules:

No Racism, we are all here to Role Play not getting thrown racial comments.

No G-Moding, That takes all the fun away from playing.

No Spamming, anywhere other then the spam area

No Pming Admins and Mods for no reason, this gets annoying and could end up with a ban.

No multi accounting only if the Admins give you permission.

You are aloud to have ! ninjas on one acc.

Offensive language, Keep it to a minimal due to swearing all the time will not get you what you want it will only get you a ban.

No Demons summonses.

No cannon characters Naruto and the rest donít exist in this RPG you cant say stuff like Uchiha massacre due to no Itachi and no Sasuke so it did not happen.

Donít argue with the Admins there word is final.

That is all the rules so far. Well happy Rping.
_________________
Anbu Medical Ninja.
This is my Anbu Mask: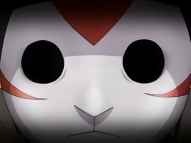 Click here to feed me a Star Fruit!
Get your own at Flyffables!