OOC: well u dont have two other genins so ill tell my rl friends that are genin to join your team so that would be one.

your first Mission will be to Ecort a Mercant to his village in the Sand. Your sensei will go with you on this mission.

OOC: ill act as the Npc.
_________________
Anbu Medical Ninja.
This is my Anbu Mask: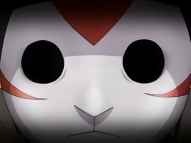 Click here to feed me a Star Fruit!
Get your own at Flyffables!